Religious Education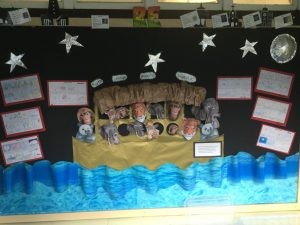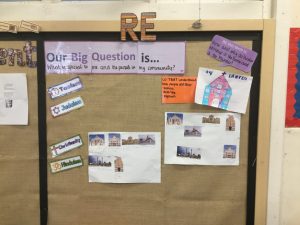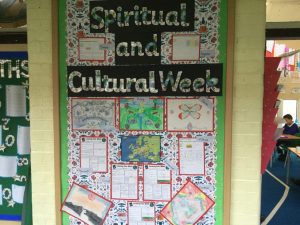 Intent
At Dorothy Barley Junior Academy, we aim to effectively engage children by introducing them to a variety of religions and cultures and encouraging them to think critically. Children will be more informed and aware of the world around them. Children will be able to empathise with others and they will grow into individuals who are caring, accepting and respectful.
At Dorothy Barley Junior Academy, our RE curriculum is based upon the six major religions and the local authority school 'Learning for Life' with each year group focusing on a different theme each year, such as worship or clothing. Here is a link to the LBBD Agreed Syllabus that we follow:
https://bdsip.co.uk/resources/re-agreed-syllabus-for-barking-and-dagenham/
All year groups visit a place of worship as well, such as a visit to the Buddhist temple or local church. This allows the children to experience a greater understanding of a range of religions and be able to explain to other children their own religions, if they have one. To ensure that each year group progresses, we have created an RE overview for years 3-6 and our ARP, which includes trips, topics covered and the 'Big Questions' each year group has to answer.
Further to this, we regularly invite the vicar from St Cedds Church to talk to the children during Christian religious holidays such as Easter, Harvest and Christmas. We also have an annual Spiritual and Cultural Week, where each class looks at the religions and beliefs of their year group and focuses on that for the week. Children are encouraged to bring in something that is special to their family, whether it is prayer beads, a bible, a special piece of clothing they wear to church or something that represents their country. They use this as a show and tell style day and the children all enjoy learning about each other.
Year 3 units
Year 3 Jesus and Buddha support unit
Year 4 units
Year 4 Hindu support unit final
Year 5 units
Year 5 Inner forces support unit final
Year 6 units
Year 6 art in Christianity support unit