Latest Ofsted Inspection Report 28th & 29th March 2023
Ofsted Reports
On the 28th & 29th March 2023 we had our second Ofsted inspection since becoming an academy and we are thrilled to say that we continue to be graded 'Good' in all areas!
The inspection team noted that 'This is a caring school where pupils are taught to include everyone. For example, buddies make sure that everyone has someone to play with at break time. Leaders regularly ask pupils about what could make school a better place for everyone. One pupil, reflecting the views of many, said, 'I feel like I matter in this school. The school makes lots of changes based on what we say to make us more comfortable.'
They also noted that 'Leaders have high aspirations for the achievement of all pupils, including those with special educational needs and/or disabilities (SEND). Pupils are happy and well cared for. They know the school's 'golden rules' and enjoy earning points for positive behaviour. They are regularly rewarded with certificates and prizes. Classrooms and corridors are typically calm, orderly places. Pupils concentrate on their work. They get along well together in the playground. Pupils benefit from a wide range of experiences beyond the classroom, including regular visits to local museums. They regularly help others. For example, pupils contribute to the school's community foodbank fridge.'
PDF Downloads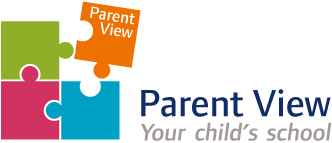 Parent View gives you the chance to tell us what you think about your child's school. Parent View asks for your opinion on 12 aspects of your child's school, from the quality of teaching, to dealing with bullying and poor behaviour.