Physical Education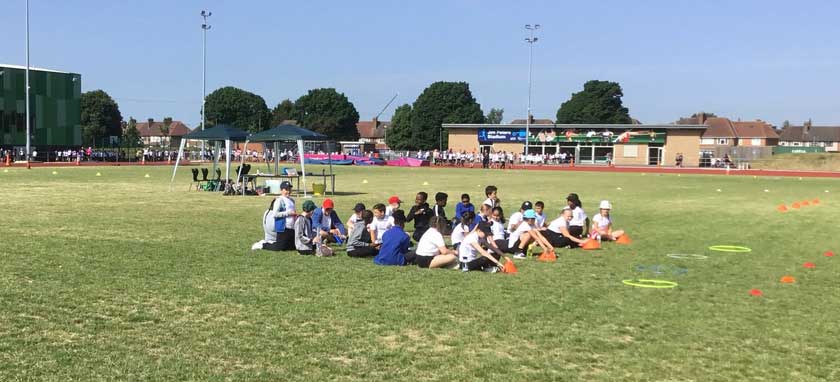 Intent
At Dorothy Barley Junior Academy, we aim to develop the physical fitness, sporting and athletic abilities of all our pupils through their participation in Physical Education; to encourage as many pupils as possible to participate in team sports and individual sports either within or beyond school; and to encourage pupils in a team and individuals sports to represent the school and at the highest possible level of performance.

Teachers encourage pupils to understand more about their own physical development and level of fitness and to improve in both areas. We recognise the importance of Physical Education in order to support children's learning across the curriculum. It also contributes to healthy and active lifestyles, improves emotional well-being, has a positive effect on behaviour and develops key skills such a leadership, confidence and team building skills. It is our aim to ensure the positive values of sport are intertwined with the school ethos, and help to engage with our wider community including local schools.
We offer our children a wide and varied PE curriculum. They will cover a range of different ball games (such as hockey, netball, basketball, tag rugby and rounders), dance, gymnastics and athletics sports in the summer such as javelin, 100m relay and long jump. We use the scheme 'GetSet4PE' which allows progression throughout the different skills and knowledge that the children need to have by the time they leave in year 6.
We also are able to offer our children the opportunity to attend an athletics track at the Jim Peters Stadium for their Sports Day, where the children are able to use the facilities and compete together.
We promote teamwork and build resilience within our PE lessons.
P.E. Overviews and Vocabulary
Whole School PE Foundation Overview
GetSet4PE Overviews by Year Group