Personal, Social, Health, Citizenship and Economic Education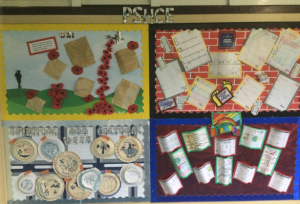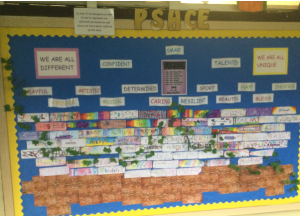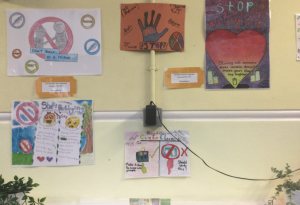 Vision Statement
At DBJA, we want our children to be healthy, safe and respectful.  We want all children to be able to form positive relationships with themselves and their community and to make their own decisions. 
At Dorothy Barley Junior Academy, children attend a PSHCE themed assembly weekly, which follows a medium term plan which meets all objectives. This is followed up by an in-class assembly, which allows children to discuss what they have learnt, using techniques such as circle time or debates. The children also participate in a two hour P4C lesson every fortnight, which allows them to develop into effective, critical and creative thinkers and to take responsibility for their own learning in a caring and collaborative environment.   
We also celebrate PSHCE with a range of theme weeks including Anti-Bullying Week and Mental Health Week.   
Anti-Bullying Week:
The theme for Anti-Bullying this year was 'One Kind World'. Children completed a range of activities such as designing a pair of odd socks, designing a person with a kind message and discussing the cause and effect of bullying. We also celebrated this with an assembly and completed a poster competition. The winning entry poster and the runner-up entries were carefully designed and had a clear message.   

Health Week:
The theme for Health Week this year was 'Growing Together'. To raise awareness, children completed a range of activities, including designing a butterfly or caterpillar and creating a goal ladder for a personal goal they wanted to achieve. All classes have also been growing a bean or sunflower plant to teach them about why growth is so important.   

Pantomime: 
At Christmas, we watched a performance of Aladdin .The children were very excited and loved watching it.  

Year Group Overviews
PSHCE assembly plan year 3 and 4
PSHCE assembly plan year 5 and 6
Drugs and Alcohol Overview
Dorothy Barley Junior Academy Drugs and Alcohol Overview
P4C and Learning Values
RSE Curriculum Overview
Information to parents
Cherry Class (Learning Centre) RSE overview
Year 3-6 RSE overview